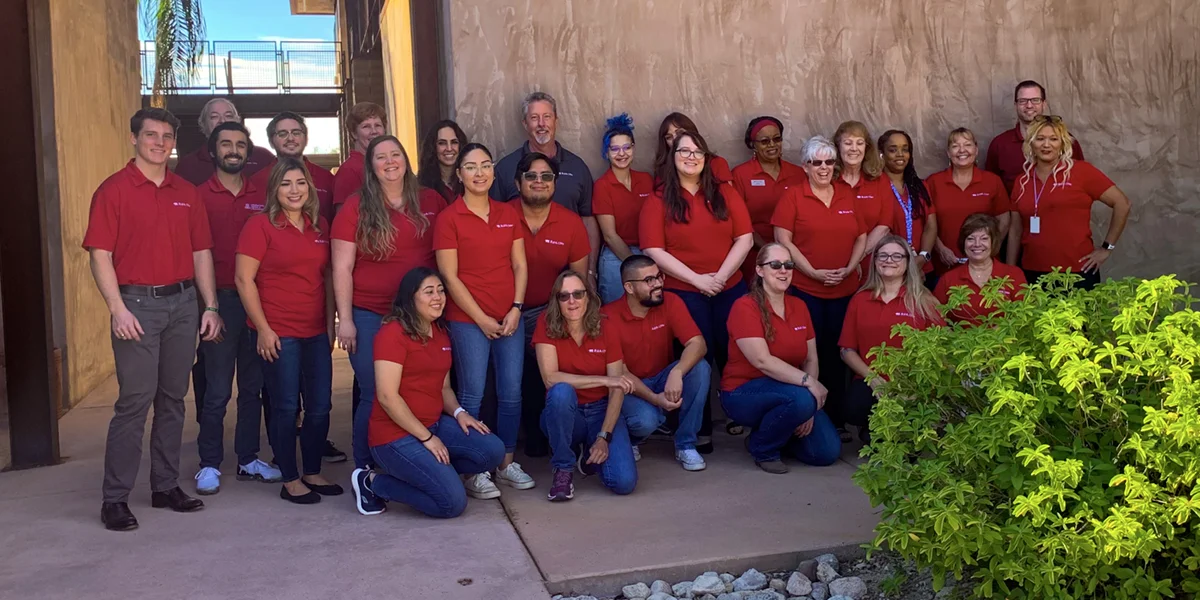 R&A is always looking for team members who want to drive their career and make an impact on clients as strategic advisors. We give you the keys to your future with guidance from our entire team. We have the technical ability to work anywhere around the country and set our own flexible schedules. R&A provides continuous support through training in professional and leadership skills, career mapping, mentorship programs, and the comprehensive assistance at all levels you need to succeed!  We offer a generous benefit package that includes open paid time off.
If you are interested in reaching your potential with R&A, let's talk!
Our Commitment:
Diversity & Inclusion
At R&A CPAs, difference is valued. We believe diversity drives innovation and varied perspectives help generate better ideas. We strive to foster a sense of belonging and empowerment at work. Trust, integrity, and honesty are the basis for our daily interaction, personally and professionally. We listen and engage, and we value teamwork. At R&A, we align diversity and inclusion to our employees, our clients, our suppliers, and our community. Our commitment to these values is unwavering.
Exceptional Service for Both Clients and Employees
R&A builds lasting, personal relationships with our clients and exceptional client service is a vital component of our culture and our processes. We can't provide that high level of client service without taking care of our team. Our team members are empowered to reach their goals and their dreams, and we support them at every step of the way.
Our Culture - R&A is a great place to work!
Work when we need to. Play when we can. Never have to be told when to do either.  Our profession can be demanding and highly technical in nature, but at R&A we do our best to keep it all in perspective.
R&A CPAs' core philosophy is based on principles and values shared by all of us. Trust, integrity, honesty, and teamwork are the basis for our daily interaction, personally and professionally.
"Since I have been with R&A, I feel anything is possible. I have never felt so supported on my career path. The opportunities this firm continues to give seem to be endless. Each day I feel blessed to work with such beautiful minds."- Jessica Nutbrown, senior associate, client accounting services
"I started my accounting career with R&A in 1984, so I've seen a lot of change, but the basics have not changed. R&A's success and longevity are due in very large part to our solid core values, the finest team I could hope for, the loyalty of our clients, and the tremendous support of the community. I could not be more proud." - Tom Furrier, CPA, PFS, shareholder and managing partner
"When I joined R&A 16 years ago, I knew I had found the right firm for me. R&A is like a family. We genuinely care for our clients and each other—and we know how to have fun. We embrace change, but I think we have stood the test of time because we are consistently true to our values."- Amy Chavez, CPA, ABV, shareholder, tax
We are always interested in speaking with qualified candidates for our tax, assurance and client accounting services departments! If you are an experienced professional, or a junior or senior in an accredited accounting program interested in an internship—or a recent graduate of an accredited accounting program—and you are interested in a career in public accounting, we want to talk with you!